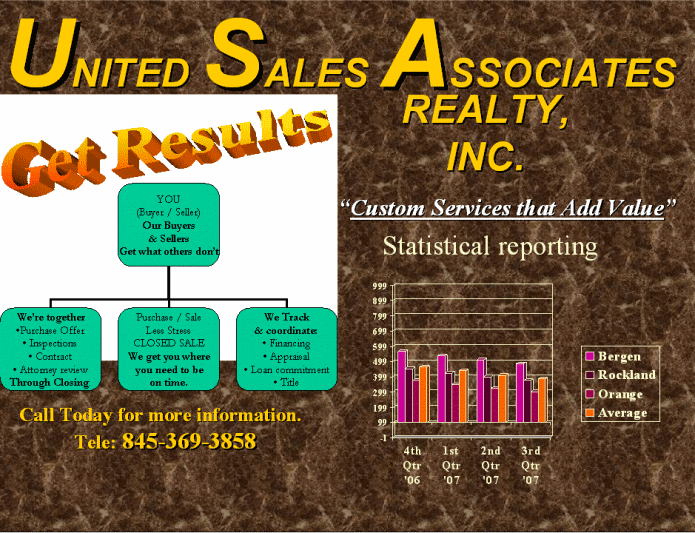 UNITED SALES ASSOCIATES REALTY, INC.
We provide Custom Services, solid sales strategies and specific tactics that can transform your unsold property into a SALE!

You deserve the very best!

"Make your next Move...
Your Best Move!
Call U.S.A. Realty today!"
Tele: 845-369-3858




More Information
Contents | Back to Home Page



Unpublished Copyright © 2000 United Sales Associates Realty, Inc.